Art, Antiques and Pre-Loved
With its numerous creative studios, galleries, antique shops and stunning views, it's not hard to see why Knaresborough is a destination for art lovers and collectors. Enjoy all that the Christmas market has to offer, including artisan produce and gifts. Then leave some time to explore the rest of the town and you will discover many hidden delights, including those listed below.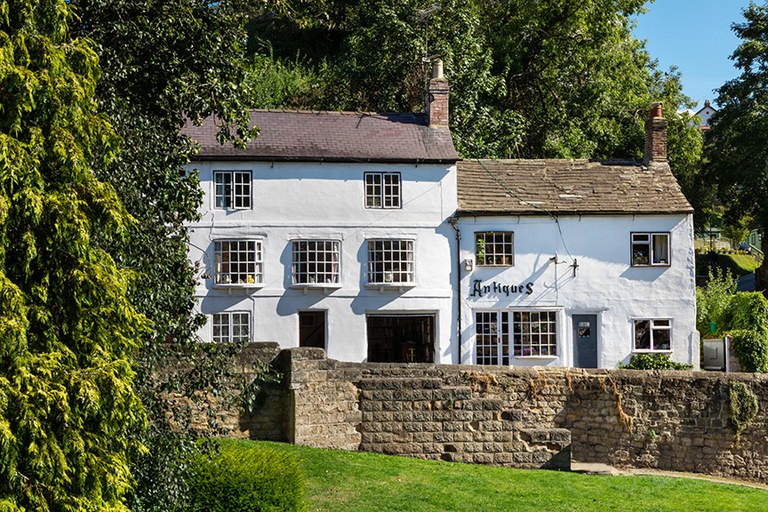 ---
Market Place and Castle Courtyard
AC Gallery (artwork by local and Yorkshire artists)
Donkeys Years Antiques (antiques centre and coffee shop)
Burnside Oriental and Persian Rugs (Castle Courtyard)
Cancer Research UK (pre-loved goods)
Yorkshire Cancer Research (pre-loved goods)
St Michael's Hospice (pre-loved goods)
Martin House (pre-loved goods)
Oxfam (pre-loved goods)
Mind (pre-loved goods)
---
Castlegate and Green Dragon Yard
Claire Baxter Art (art gallery)
Painting Pots (ceramic and craft studio)
Sue Ryder (pre-loved goods)
Wild Style Tattoo (tattoo artist)
---
Briggate
Briggate Art Open Studios Event (behind the George and Dragon pub)
---
High Street
Jovial Antiques (antiques and collectables, near the Post Office)
Pear Records (vinyl records, CDs, tapes, DVDs)
Scope (pre-loved)
St Vincent's (pre-loved)
---
Kirkgate, Finkle Street and Railway Station
Jamali Annay Ceramics (handmade and personalised ceramics)
Tanacetum Studio (botanic material vessels and art objects)
Chris Holmes Antiques (rare, unique antiques from the UK & Europe)
Northern Line Arts (art and craft workshops and handmade products)
Northern Line Antiques (antiques, vintage, collectables, ceramics, furniture and artwork)
---
Conyngham Hall 
Henshaws Art and Crafts Centre
---
Abbey Road
Bowkett Antiques (antiques, collectables and books)
Edward Starkie Antiques (antiques and collectables)
---
If you would also like to visit Knaresborough in the summer, why not come back for the annual FEVA Festival of Entertainment and Visual Arts in August.