Waterside & Mother Shiptons
With something of the feel of the French Riviera on a warm summer's day, Knaresborough's Waterside still provides a picturesque setting for a winter stroll.
The rowing boats may have been put away for the winter, but there are a number of excellent independent cafes where you can stop and enjoy a snack or something more substantial, whilst taking in the stunning river views.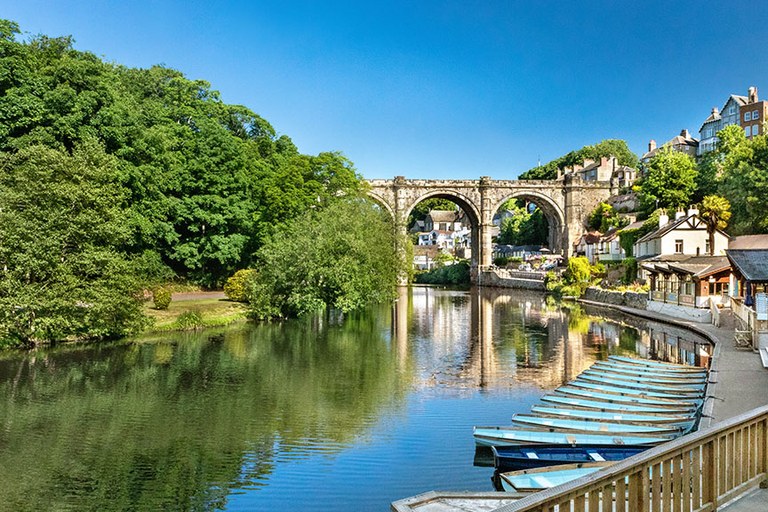 For those interested in discovering more about Knaresborough's rich history, Waterside is also home to a number of sites of interest on the Civic Societies Blue Plaque trail.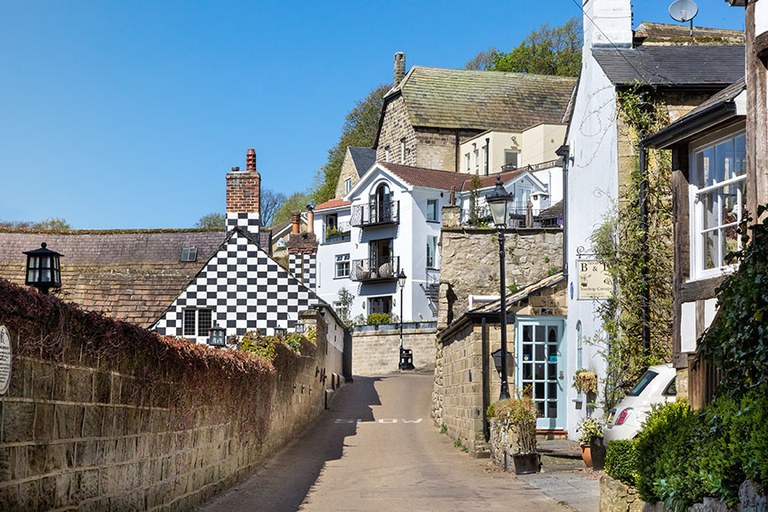 To reach Waterside from the town centre, either take the steps down from the castle grounds, railway station or church to the waterfront, or for a step free route walk down Water Bag Bank by the railway line or continue on past St John's Church.
At the end of Waterside you will find the entrance to England's Oldest visitor attraction, Mother Shipton's Cave (pre-booking online essential) and Conyngham Hall grounds and Nidd Gorge woodland walks.