Briggate Art Christmas Fair
Enjoy a glass of mulled wine with Fiona Odle and Shirley Hudson at Briggate Art, just behind the George and Dragon pub off Briggate. View the original paintings at this Open Studio event and try your hand at an art workshop taster session.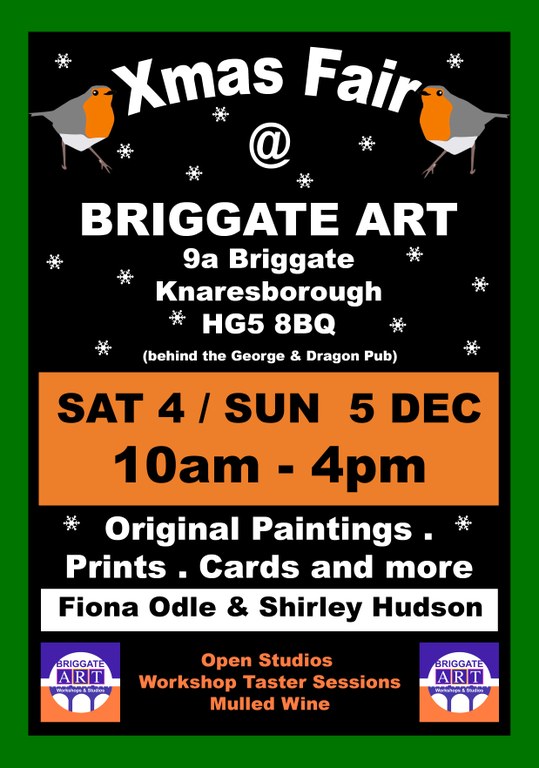 How to get there from the Market Place:
From the market square, enter Castlegate between the Market Tavern pub and Aurum Hair. Stop a while to view the shops and cafes on Castlegate and quirky cobbled Green Dragon Yard, before continuing along Castlegate and bearing left by Painting Pots.
You will soon reach the junction with Briggate and see the Holy Trinity Church arch straight ahead. Cross over the road and turn right and you will see the George and Dragon pub on the left in front of you. The Briggate Art Studios are located just behind the pub (postcode: HG5 8BQ).